With Valentine's Day fast approaching, I'm delighted to share with you my gifts that I received from my good friend Miranda. She is a fellow blogger and has quickly become one of my best friends since we became paired together as part of the
Valentine Exchange
.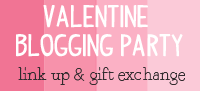 Miranda sent me some truly great gifts that I was super stoked to open. It was like Christmas all over again! I think it was more so the thrill of knowing that the gifts were for me, but I didn't know exactly what they were until I opened them!
Let's

Take A Peek, Shall We ...

You really have no idea how happy I was to open this box! I love Scentsy! Miranda definitely knew how to make my day! This warmer is so cute and the wax melts she sent me smell so amazing! I love the fact that she even threw in a car freshener! I'm gonna get good use of that with baseball season fast approaching! I'm going to be living in my car before too long, lol!
Here's a close-up of the warmer! I love the rustic look!! Right now, I have it plugged into an outlet in my kitchen of all places! I love the fact that it's petite in size and will fit under my cabinet! I think I'll have to invest in some more of these in the future!
Miranda also sent me some "snacks" from Hawaii! Have Mercy!!! LOL!!!!! Just looking at the wrappers made my mouth water. I haven't tried any of these yet ... I'm trying to hold off and wait for a special occasion! I don't think they'll last much longer! I just love having them set in my kitchen and being able to look at the wrappers. They are so cute! She also wrote me a great little Valentine note!
I love being a blogger and being able to connect with others like this. This was the first exchange I was part of, and I'm really happy that I decided to link up and join in!
Thank you, again, Miranda for the gifts. I will cherish them forever ... well, all except the chocolates of course ;)
I hope everyone has a great day!!!
From my front porch to yours,